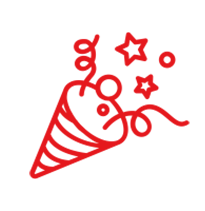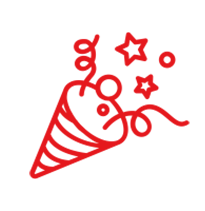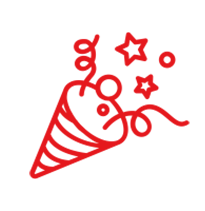 The Pull Festival is an annual play Festival featuring a repertoire of seven ten-minute plays. Pull seeks out original, un-produced plays from Vancouver based playwrights and along with its artistic team, produces, develops, dramaturges and supports the presentation of these new works. The Festival allows four emerging directors to hone their craft with specific parameters that challenge their abilities. Pull also features over a dozen emerging actors who will be able to be seen in the greater Vancouver theatre community and given the opportunity to work on a role entirely from scratch.
Pull Fest is run by curators and producers on a volunteer basis under SpeakEasy Theatre Company Society. Here's the people who pull it together every year:
Kayvon Khoshkam originally created the Pull Festival in 2011. Kayvon remains the Co-Artistic Director of the Festival and is the current AD for SpeakEasy Theatre.
Pippa is a Vancouver based actor/writer/producer and a graduate of the National Theatre School of Canada's Acting Program.
Markian is a local actor and theatre producer in Vancouver, BC. He is the General Manager/Producer for SpeakEasy Theatre and the Pull Festival. He is a graduate of Studio 58.
Jenn Stewart is a Vancouver based production designer. Her extensive experience lead her to become Pull's Production Manager in 2013.
KayVON KHOSHKAM
Co-Artistic Director
PIPPA MACKIE
Co-Artistic Director
MARKIAN TARASIUK
General Manager
JENN STEWART
Production Manager
HAVE A 10 MINUTE play that you've written? submit it to Pull!
DIRECTORS SUBMISSION
Submissions are now closed.
Pull Fest VI will be the first festival where artists can submit to direct in Pull Fest!
THE FESTIVAL
TBA 2018
Pull Fest VI will be held at Little Mountain Gallery - 195 E 26th Ave! Let's get weird.
ACTORS SUBMISSION/AUDITIONS
Submissions are now closed.
Actors submissions open Jan 1st of each calendar year. Auditions usually take place at the end of January.
VANCOUVER'S TEN MINUTE PLAY FESTIVAL
Here at Pull, we don't take ourselves or the festival too seriously. With activities to go along with the evening, Pull promises to be the best time you've had watching live theatre.
Pull is committed to being an inclusive festival for all and to creating a environment for everyone to come and celebrate a night at the theatre.
Pull seeks out emerging artists and gives them an opportunity to create a character in a safe and exciting environment.
Pull only produces 10 minute plays that have not been previously mounted. All works must be original and not submitted through other festivals.
PRESENTED BY
SPEAKEASY THEATRE
play submissions
submissions are now closed.
Join the long list of playwrights who have written for Pull! Check out the submission page for more details. Submissions for Pull Festival VI are now closed.