PIPPA MACKIE
Pippa Mackie is an actor/writer/producer and a graduate of the National Theatre School of Canada. She is a Jessie Richardson Nominee and was the Georgia Straight and Vancouver Sun's Artist to Watch in 2013. She has worked with such companies as: Arts Club, Gateway Theatre, Belfry Theatre, Pi Theatre, Rumble Theatre, Delinquent Theatre, Greenthumb theatre and many more. This is Pippa's 6th play with the Pull festival, of which she is also the co-artistic director. Her play 'She' from the 2017 Pull festival is now a full-length play in development with Speakeasy Theatre and was part of the 2017 rEvolver festival. She is the co-writer/performer of Fringe Festival hits 'The Progressive Polygamists' and 'Industry: The Food Must Go Out' winner of the Fringe Award for Innovation. Pippa is the co-creator of the Pi theatre cabaret series 'Lost Words' and is the current Associate Producer with Upintheair theatre.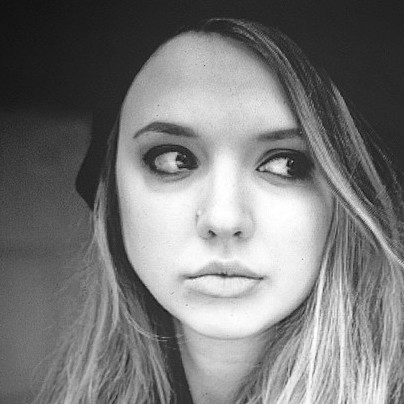 Jessica Harvey
Jessica Harvey is a Vancouver based playwright, singer, songwriter and actor. Since graduating from UBC's BFA acting program, Jessica has created and performed work with such companies as The Only Animal, Radix and Seven Tyrants Theatre. She co-created the site-specific, pedicab musical Tour with Universal Limited, which toured across Canada, ending up at the SummerWorks Performance Festival. She has also assistant directed for Radix and Pi Theatre. She is lead singer of the funk-rock band Two Apple Tobacco, which has been a 'Best of Vancouver' pick of the Georgia Straight for two years running. During her time abroad in Belgium, Jessica also sang with the gypsy jazz band Trotsky Tulsky. As an actor, she recently played a lead role in the improvised feature film The lonely light of home, which won audience choice at the Vancouver Asian Film Festival in 2017.
donal thoms-cappello
Donal Thoms-Cappello is from New Jersey and, after stops in New York and Los Angeles, now resides in Vancouver. His writing credits include the short film "Soiree" (NYC Independent, San Francisco Independent) short story "Minutes" (RumbleFish Press) and short play "Leon Does The Haka" (Brave New Play Rites). Donal has also co-written an e-book on US manufacturing and authored numerous comedic sketches and short plays performed for and in association with Sacred Fools Theater, Los Angeles. He has performed in many stage productions, including City of Angels (Performance Works), Taste directed by Stuart Gordon (Sacred Fools Theater), and the original production of Big Bill by AR Gurney (Lincoln Center). Screen/web credits include "A Person Known To Me", "The Red Machine","Timeless" (NBC), and "Please Don't Vote" (The Young Turks). Donal holds an MFA in Writing from the University of British Columbia and a BFA in Acting from Rutgers University.
sherry macdonald
Sherry's plays have been staged in Vancouver, Calgary, Winnipeg and the United States and include The Seduction Theory, Sleep of Reason, The Stone Face, Iraqi Karaoke, and Cowgirl Jane. Also a filmmaker, her short film, Blindspot, has screened at festivals locally and internationally. Current projects include We Don't Even Have Any Pickles a memoir/one person play chronicling her life as a single mother of three boys, sections of which she performs regularly at story-telling events such as The Flame, The Moth and Vancouver Story Slam, as well collaborating with Earle Peach on a musical about the long shore workers' strike in Vancouver in 1935 titled Battle of Ballantyne Pier. Recently, Sherry was writer-in-residence at the Canada Writers Trust Pierre Berton House in beautiful Dawson City, Yukon! She holds an MFA in Creative Writing from UBC and her work is published by Anvil Press.
jordy matheson
Jordy Matheson is a Vancouver based actor, writer, and improviser. A graduate of the acting program at Douglas College, he has gone on to participate in the LEAP program for young playwrights at the Arts Club, and has assisted with the Human Library through the PuSH Festival since 2015. Recently he has become an active member of the Vancouver improv community, performing with Instant Theatre and QueerProv. At the moment he is completing his BA in Theatre at UBC with the hopes of becoming a drama teacher and theatre creator. Jordy is also working on a one-human show, as most out-of-work performers do. But this one is fun, he swears!
allyson fournier
Allyson is an interdisciplinary artist and a graduate of Capilano University's Bachelor of Motion Picture Arts program. Previous playwriting credits include "Carrots, Baby" which won Audience Choice at the Tomo Suru Players' About Love Festival. Directing credits include "Posh" (Fighting Chance Productions), "Seven Minutes In Heaven" (Eternal Theatre Collective), "Gridlock" (UBC Brave New Play Rites Festival), and she will be co-directing "The Diary of Anne Frank" in June (FCP). On stage credits include "Songs for a New World" (Fabulist Theatre) and "American Idiot" (FCP). She hopes this play adds to the larger conversation regarding sexual abuse and assault, and encourages other survivors to tell their stories when they are ready.