PLAY SUBMISSIONS
SUBMISSIONS ARE NOW CLOSED.
Submit your 10 minute play today to be produced at Pull! Playwrights will be paired with a dramaturg and director to develop the play!
Criteria:
- The play may not run longer than 10 minutes
- It must be an original work
- Writers must reside in the greater Vancouver area
Please keep in mind that the festival takes place in a small venue. The emphasis of the festival is on text and performance, tech and production are minimal. Plays selected will undergo development with dramaturgical assistance, and be paired with a director. In the past the festival has been able to provide honorariums at the end of the run, dependent on audience attendance.
audition submissions
submissions are now closed.
Pull is a great place to be creative. Actors are able to take an original character and work in a collaborative environment to bring a new 10 minute play to life.
Oh, did we mention its fuckin fun?
There is an honorarium offered to all creative artists involved with the festival, and this amount is dependent on audience attendance. All profits from the festival are equally shared amongst artists involved.
We will be casting for 6 different 10 minute plays, with a wide range of characters and needs. In the past the ensemble has consisted of around 12-15 actors. Rehearsals will be developed around personal schedules.
THE FESTIVAL
march 22 - 25, 2017
little mountain gallery (195 E 26th ave)
Pull Fest VI will be returning to Little Mountain Gallery! The sixth instalment of the festival promises to go back to its grunge roots and deliver the best festival environment Vancouver has to offer.
There will be plays. There will be beer. There will be Fireball.
Follow SpeakEasy Theatre on social media to be the first to find out the details:
MARCH 22 - 25, 2017
LITTLE MOUNTAIN GALLERY
195 E 26TH AVE, VANCOUVER, BC
SCHEDULE AND IMPORTANT DATES: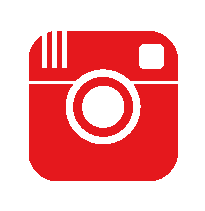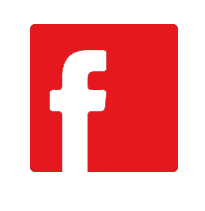 PULL FEST VI GUEST CURATOR
JULIE MCISAAC
A graduate of Carleton University and the Canadian College of Performing Arts, Julie was recently awarded her Master's degree with Distinction from the University of York (UK). She is playwright/composer of The Out Vigil (2016 Jessie award with Jay Clift for Outstanding Sound Design / Original Composition) and she is now co-writing the new trilingual musical Les Filles du Roi with Corey Payette (commissioned by Fugue Theatre). As a performer, she is a three-time Jessie nominee, and has been seen on stages throughout Western Canada. Directing highlights include My Rabbi (Sum Theatre), Harvey (Chemainus), Someone Who'll Watch Over Me (Dancing Monkey Presents) and The Exquisite Hour (Relephant Theatre - Playhouse Fringe Award). Upcoming: directing Pride and Prejudice (Chemainus), The Marriage of Figaro (Victoria Conservatory of Music), and assistant director on Children of God (Urban Ink/Cultch/NAC).
THE PLAYS
Imagination tax
by Kevin Hatch
Gemini
by Mily Mumford
The Girl on the Moon
by Keara Barnes
The Woman, The Armchair and a carton of Eggs
by Pippa Mackie
The Rosary
by Mack Gordon
Maleficarum
by Dale MAcDonald​